Baker starting series finale vs. Royals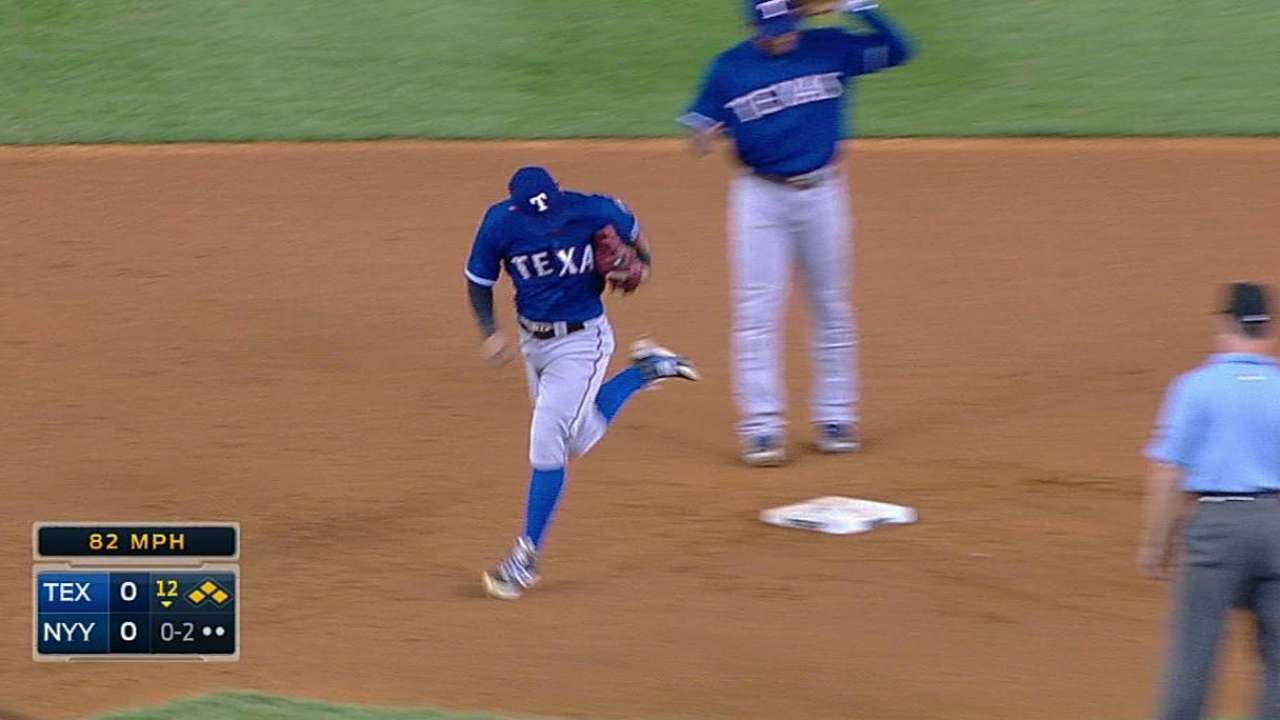 ARLINGTON -- Scott Baker will be well-rested when he starts for the Rangers in Sunday's series finale against the Royals.
The right-hander has not pitched since picking up his first win of the year Aug. 12 by tossing scoreless 13th and 14th innings of a 3-2 win over the Rays. Baker will be making his first start since taking the loss during a 10-7 defeat against the Angels on July 13, when he allowed five runs on nine hits over four innings. He will be pitching on 11 days' rest Sunday.
"Baker's sitting there. He'll be fine," said Rangers manager Ron Washington. "If Baker goes further than we expect and we have to do something, we'll do something. We just decided to give it to Baker."
Washington also said Baker will be on a pitch count of about 60 to 65 on Sunday. He is 1-3 with a 5.75 ERA this season, striking out 43 and walking 11 in 61 innings. Baker has made 21 appearances this year, 17 as a reliever while he's gone 0-3 with a 6.97 ERA in four starts.
Christian Corona is a contributor to MLB.com. This story was not subject to the approval of Major League Baseball or its clubs.