Choo under weather; Robertson bats leadoff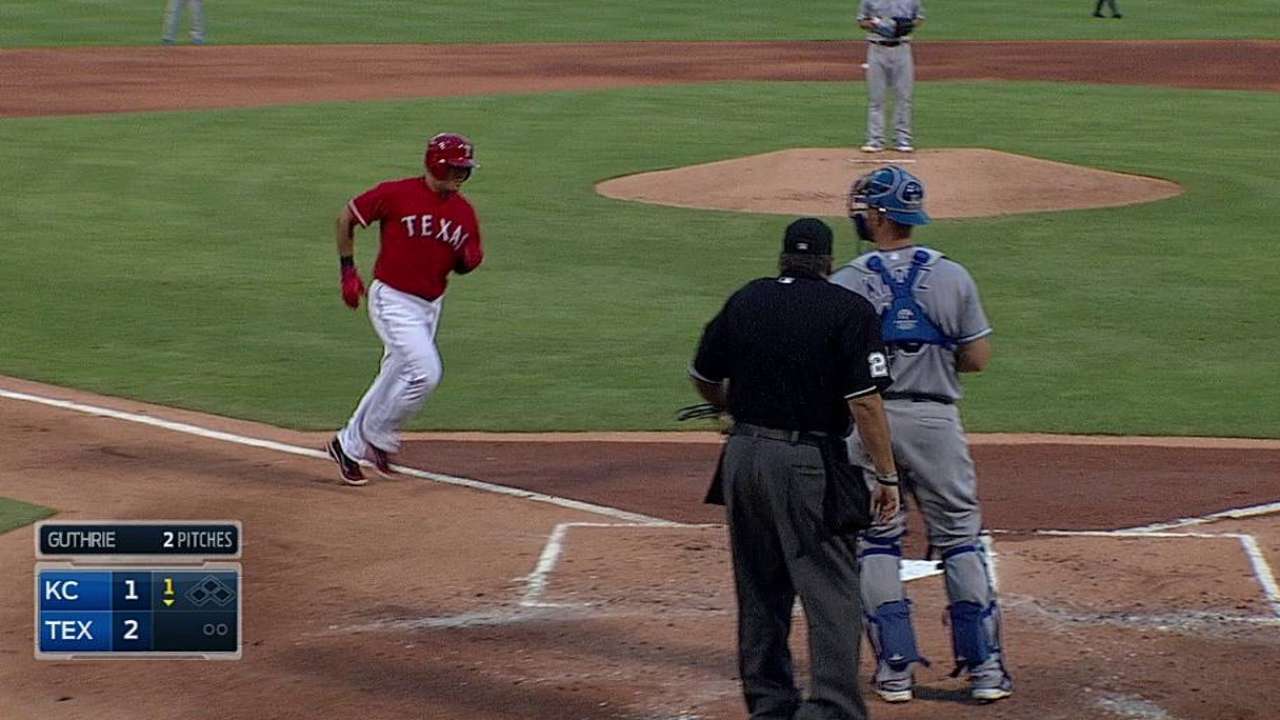 ARLINGTON -- Rangers outfielder Shin-Soo Choo was feeling under the weather and left out of the lineup Sunday.
Daniel Robertson replaced Choo in the leadoff spot against the Royals and had a double and scored in the first inning on Adrian Beltre's RBI double.
Choo missed five games from April 22-27 with a sprained left ankle, but has played in each of the 103 games since. Not fully recovered from the ankle injury, Choo has started 23 games at designated hitter this season, but been a mainstay in the Texas lineup. Sunday would have marked his 100th straight start.
"Choo was a little bit under the weather this morning, so I wasn't going to push him," Rangers manager Ron Washignton said. "We're going to take this a day at a time. He'll let us know. But today we just weren't going to push it."
Washington did not know if Choo would be available off the bench Sunday, or if he would be ready to come back to the lineup for Monday's series opener in Seattle against the Mariners. Choo hit his 14th career leadoff homer Saturday, and is batting .242 with 13 home runs and 40 RBIs this season.
Christian Corona is a contributor to MLB.com. This story was not subject to the approval of Major League Baseball or its clubs.