Andrus seeing ball better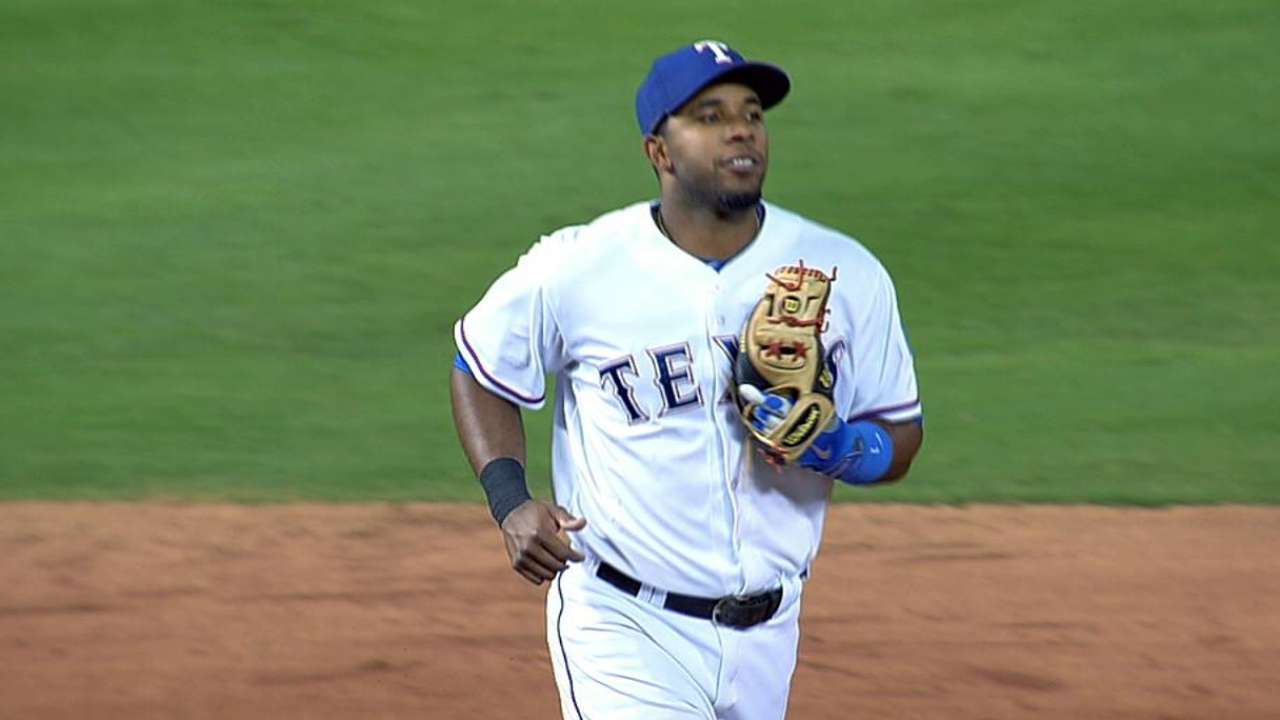 ARLINGTON -- Elvis Andrus started this season in a slump, his batting average plummeting to .217 at one point in early May.
But the Rangers shortstop has hit .287 in the 98 games since, and was up to .271 on the season entering Sunday. Andrus is hitting .289 in August, and is close to doing something this month that he hasn't done all year -- walk more than times than he strikes out.
"I usually always get more walks in the second half than the first half," Andrus said. "Early in the year, I think everybody's figuring out how to throw you so I'm a little more aggressive. Usually in the second half, I know what their plan is going to be against me so I have a better idea on how to have better at-bats."
Andrus has walked 10 times this month, one shy of a season-high, and struck out 11 times. In his career, he has walked 8.1 percent and struck out 13 percent of his second-half plate appearances while walking 7.9 and striking out 13.5 percent of his first-half plate appearances. Andrus is also a better second-half hitter than in the first half, batting .280 after the All-Star break and .269 before it over his career.
"Early in the year, I was actually hitting a lot of ground balls to third and shortstop," Andrus said. "When I do that, I know my approach is not in the right place. Right now, I'm hitting the ball more middle and away and that means I'm seeing the ball, letting it travel a little longer."
Christian Corona is a contributor to MLB.com. This story was not subject to the approval of Major League Baseball or its clubs.