Beltre happy just to hang with the big boppers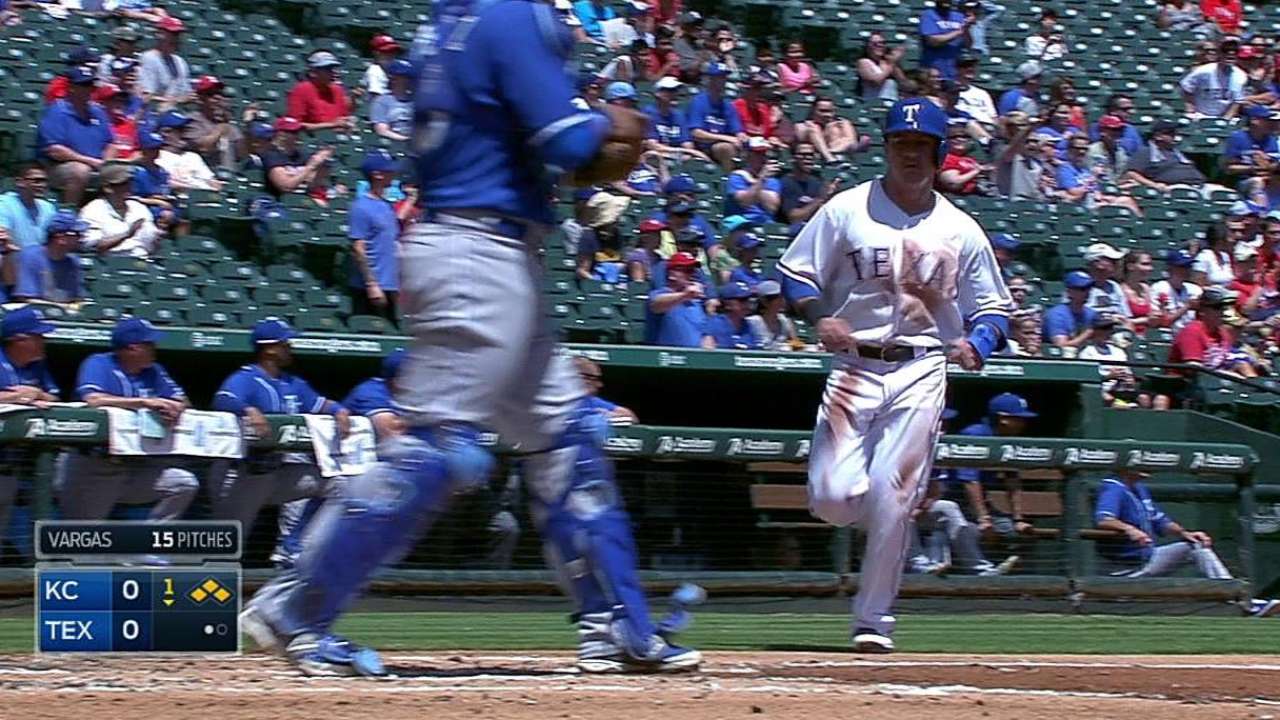 HOUSTON -- Adrian Beltre began Thursday batting .439 in his last 11 games. That put him third in the American League batting race, with a .326 average. Jose Altuve led with a .332 average, and Victor Martinez was second, at .327.
"I have no chance," Beltre said. "Altuve? Great hitter. Victor Martinez? They're better hitters than me. I just hope I end up third. I'm hoping I can hang up with them."
That may be, but Beltre and Martinez are good friends. They played together on the Red Sox in 2010, and Martinez was a leading tormentor among those trying to give Beltre the dreaded head rub. It would seem that Beltre would hate losing to Martinez.
"He's a way better hitter than I am, from both sides of the plate," Beltre said. "He's a great switch-hitter. He has the luxury that if he has to face a nasty right-hander, he can turn to the other side."
Martinez also has the luxury of batting in the middle of a potent Tigers lineup, hitting cleanup behind Miguel Cabrera. Beltre batted fourth for the Rangers on Thursday, with Mike Carp batting third and Jim Adduci batting fifth. Carp went into the game hitting .179, while Adduci was hitting .177.
"If everybody was healthy, and different guys in front of me or behind me hitting, it's the same stuff," Beltre said. "I'd still have to do my job every day. It doesn't matter what the situation -- when I'm at home plate, I want to beat the pitcher.
"Because we don't have the team we're supposed to have and everything is not going the way we want this year, I'm not going to home plate trying to get an out. It's not going to happen. I have a job. I don't think it's an excuse not to compete well because the team is not doing well."
T.R. Sullivan is a reporter for MLB.com. Read his blog, Postcards from Elysian Fields and follow him on Twitter @Sullivan_Ranger. This story was not subject to the approval of Major League Baseball or its clubs.