Rangers set MLB record using 60th player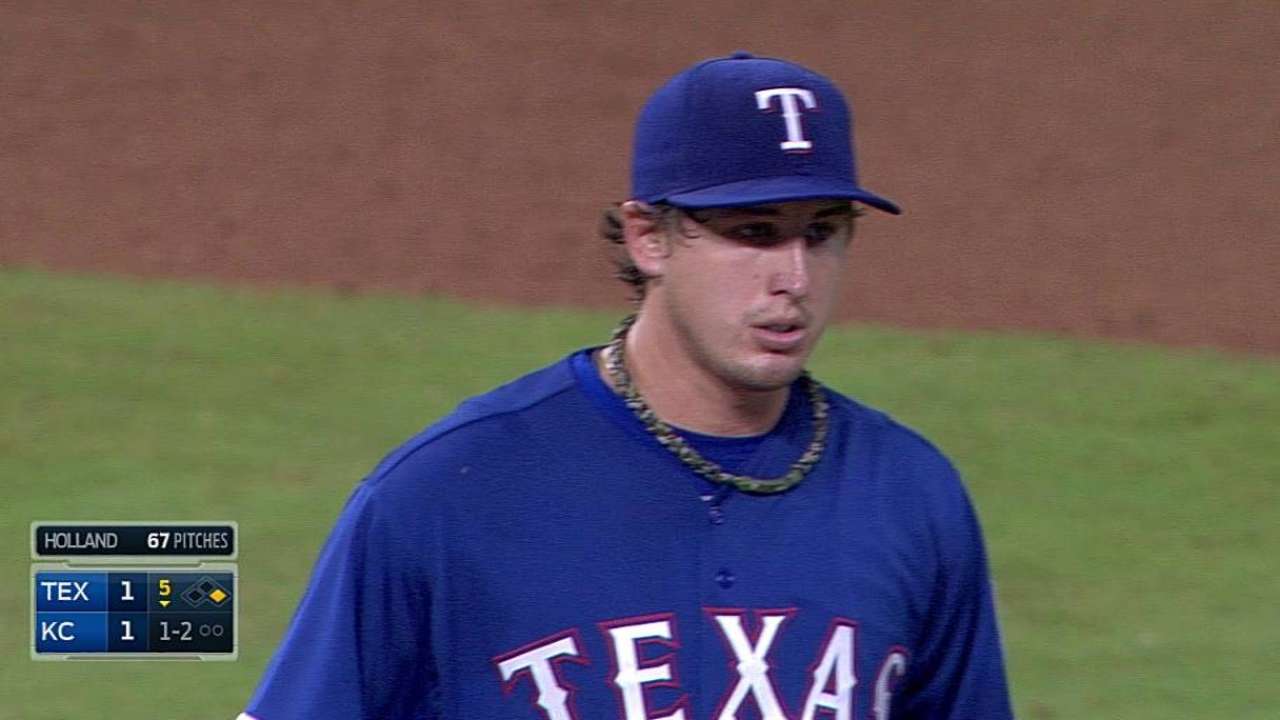 KANSAS CITY -- When Derek Holland released his first pitch Tuesday, the 2014 Rangers officially became the most populated team in MLB history.
Holland became player No. 60 used by Texas this season, surpassing the record of 59 set by three teams -- the 2002 Indians, and the 2002 and 2008 Padres.
"It all started with injuries, and then we had to start moving bodies around and then it started giving opportunities to players because of what's been happening to us," manager Ron Washington said.
A sampling of impact players lost to season-ending injury: Prince Fielder, Shin-Soo Choo, Jurickson Profar, Tanner Scheppers, Martin Perez, Matt Harrison, Alexi Ogando and Mitch Moreland. And that doesn't count Yu Darvish, whose season is in jeopardy with an elbow injury.
Washington took the optimist's point of view before Tuesday's game.
"It just gave us an opportunity to see players in our organization that we may never [have] seen," Washington said. "You don't want to be in that situation, believe me, but I know a lot more players in our organization now than I did."
Reliever Michael Kirkman made it 61 players, as he made his 2014 debut in the eighth inning.
Jackson Alexander is an associate reporter for MLB.com. This story was not subject to the approval of Major League Baseball or its clubs.