Rangers will go to six-man rotation for interim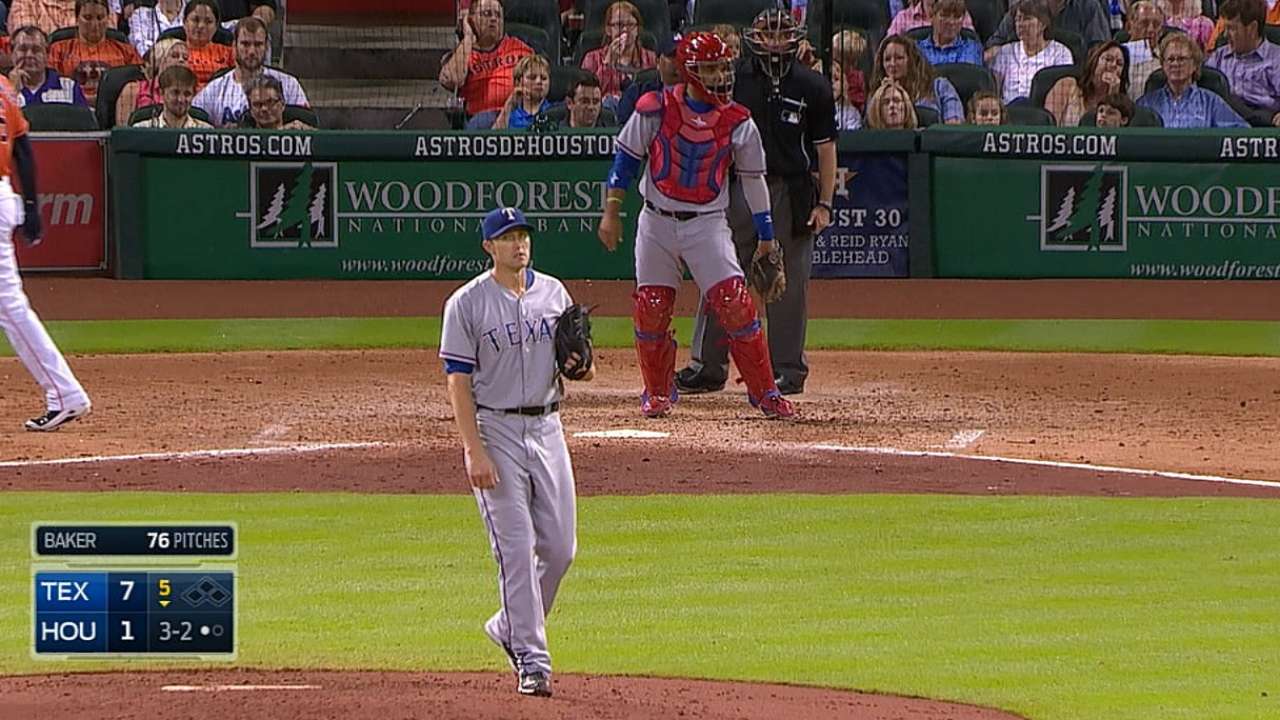 KANSAS CITY -- The Rangers shuffled and expanded their rotation for the interim on Tuesday.
Texas manager Ron Washington announced, most notably, that the rotation would include six men, at least until Monday's off-day, with Colby Lewis receiving eight days of rest.
"No. 1, it gives some guys rest," Rangers pitching coach Mike Maddux said. "We have a couple of guys who have been with us all year and it's fairly common for going through the first time to fatigue that last month of the season."
After Nick Tepesch wraps up the Rangers' three-game series at Kansas City, Scott Baker will kick off a four-game set versus Seattle on Thursday. Robbie Ross Jr. (Friday), Nick Martinez (Saturday) and Derek Holland (Sunday) complete the Seattle series.
"We're going with that right now until we get to the off-day, then we'll revisit it," Washington said.
Holland made his season debut Tuesday night against the Royals. Lewis dropped a 4-3 decision to Kansas City on Monday. Washington is swapping the two because he wants Holland to pitch on normal five days' rest. Washington insisted that the decision to rest Lewis, whose next start will come next Tuesday versus the Angels, was not injury-related.
"There's no concern, he's healthy, everything's fine," Washington said.
Jackson Alexander is an associate reporter for MLB.com. This story was not subject to the approval of Major League Baseball or its clubs.