Chirinos receives injection for sore neck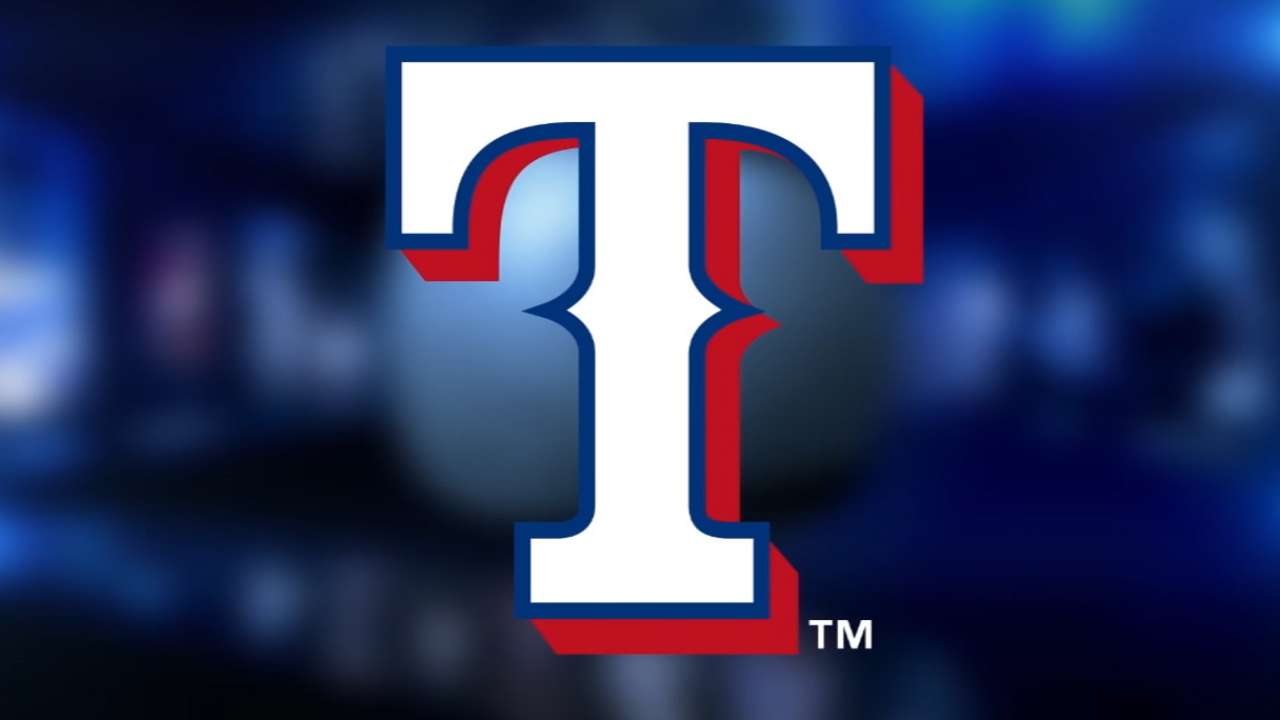 ARLINGTON -- Rangers catcher Robinson Chirinos received an injection in his neck Thursday to help reduce the pain that has kept him out of the lineup this week.
Chirinos has been bothered by neck stiffness since taking a foul ball of his mask on Sunday in Houston. He will probably need another two to three days to let the shot take effect before he is ready to return to the lineup.
"It really knocked my neck back," Chirinos said. "My mask hit my neck and I got a little muscle spasm. It has been hurting the last couple of days."
Rookie Tomas Telis started all three games in Kansas City. Manager Ron Washington gave him a break Thursday by starting J.P. Arencibia behind the plate. Arencibia was the Rangers' Opening Day catcher but this is the first time he has been behind the plate since he was recalled from Triple-A after the All-Star break.
"Telis looked a little weary so I wanted to give him a break," Washington said.
Chirinos has carried a heavy load in his first full season in the Major Leagues, having started 77 games at catcher. He started 54 games last year, 51 at Triple-A Round Rock and three with the Rangers. He is hitting .186 in his last 26 games.
"My body feels good," Chirinos said. "I have been working on my body in the gym and I feel good. My legs feel good. I don't think this has anything to do with playing time. I have been healthy, it's just that a foul tip got me good."
Although Chirinos is still out, Michael Choice returned to the Rangers lineup Thursday. He missed the last two games in Kansas City with a stomach virus.
T.R. Sullivan is a reporter for MLB.com. Read his blog, Postcards from Elysian Fields, and follow him on Twitter @Sullivan_Ranger This story was not subject to the approval of Major League Baseball or its clubs.